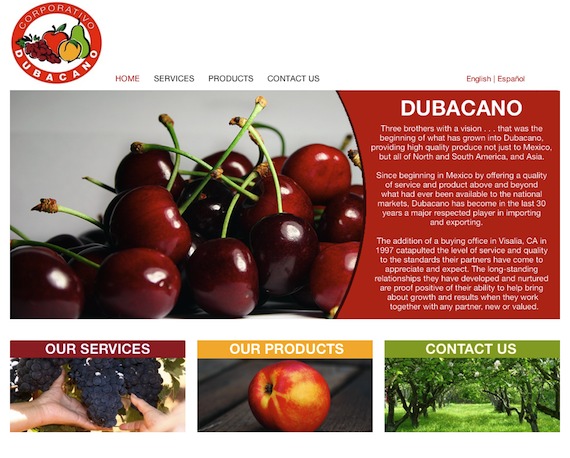 Yesterday one of my first websites for a client went live! It was for
Dubacano Export Import Inc.
and you can
check it out here
. They deal largely with the importing and exporting of fruit, so if you are looking for someone in that industry you should definitely check them out! They were a real pleasure to work with.
Web design is somewhat of a hobby for me, especially now that I spend almost all of my time every week at my new job. But it's fun to be able to help out other people and businesses and give their brands and products a presence online! It's always a good feeling when you are able to use your talents and ability to help others. If I can help you or your business at all, please let me know! I'd love to work or brainstorm with you!