America's Childhood: 75 Years of Disney Animation
[caption id="attachment_1023" align="aligncenter" width="421"]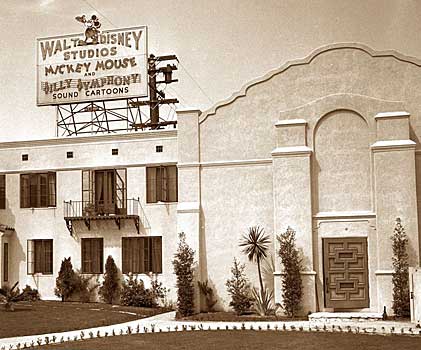 Walt Disney Animation Studios[/caption]
My roommates and I are embarking on a journey: We are going to watch every Disney animation film, in chronological order.
This journey was sparked over breakfast one morning, as we expressed a wish to go back and watch the old Disney movies that defined our childhood now that we've graduated from college and have "nothing to do." As we thought more about it, we realized how cool it would be to actually watch all of them, not only looking at how Disney films have progressed through time, but more importantly how America's childhood has been shaped over the last 75 years. These films are so iconic for so many, that, in a sense, studying these tales will deepen our understanding of what it means to grow up in America.
Now, watching every film with the Disney logo on it would be too large a task. So we have limited our list to the feature-length films made under Walt Disney Animation Studios. You can find our reference list here.
As I write my thoughts about the films, you will see them linked to the list. (Note: I have already written about The Princess and the Frog. I will go ahead and link to it now, but expect an update to the post after I watch it again.)
UPDATE: Now that we are no longer living together (I got a new job and left my good friends!) I will continue this task on my own. Hope you are still interested!
1949 – The Adventures of Ichabod and Mr. Toad
1950 – Cinderella
1951 – Alice in Wonderland
1953 – Peter Pan
1955 – Lady and the Tramp
1959 – Sleeping Beauty
1961 – 101 Dalmatians
1963 – The Sword and the Stone
1967 – The Jungle Book
1970 – The Aristocats
1973 – Robin Hood
1977 – The Many Adventures of Winnie the Pooh
1977 – The Rescuers
1981 – The Fox and the Hound
1985 – The Black Cauldron
1986 – The Great Mouse Detective
1988 – Oliver & Company
1989 – The Little Mermaid
1990 – The Rescuers Down Under
1991 – Beauty and the Beast
1992 – Aladdin
1994 – The Lion King
1995 – Pocahontas
1996 – The Hunchback of Notre Dame
1997 – Hercules
1998 – Mulan
1999 – Tarzan
2000 – Fantasia 2000
2000 – Dinosaur
2001 – The Emperor's New Groove
2001 – Atlantis: The Lost Empire
2002 – Lilo and Stitch
2002 – Treasure Planet
2003 – Brother Bear
2004 – Home on the Range
2005 – Chicken Little
2007 – Meet the Robinsons
2008 – BOLT
2010 - Tangled
2011 - Winnie the Pooh
2012 - Wreck-It Ralph